I'm making a dumb mistake somewhere in my first experience with the sketch tool. Clicking apply does nothing. Not in the OpenGL version, not in the DX version. Curiously, when I undo one step and redo that step, the estimated poly count shows up, but only that, no shaping results.
The profiles all 256 square. They are all white inner with black outer frames. They are reconcilable with a 3D shape. They load, but no voxel shape computes.
Win7 64, 8 GB RAM, i7, Radeon 5570. DX version crashes a lot, OpenGL doesn't but won't produce shape, either. No CUDA, of course.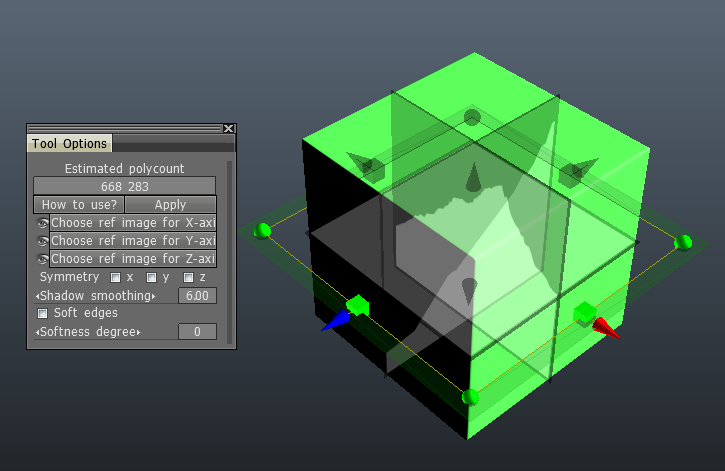 After hitting apply I wait for something to compute and nothing does. What am I doing wrong?
SMcQ